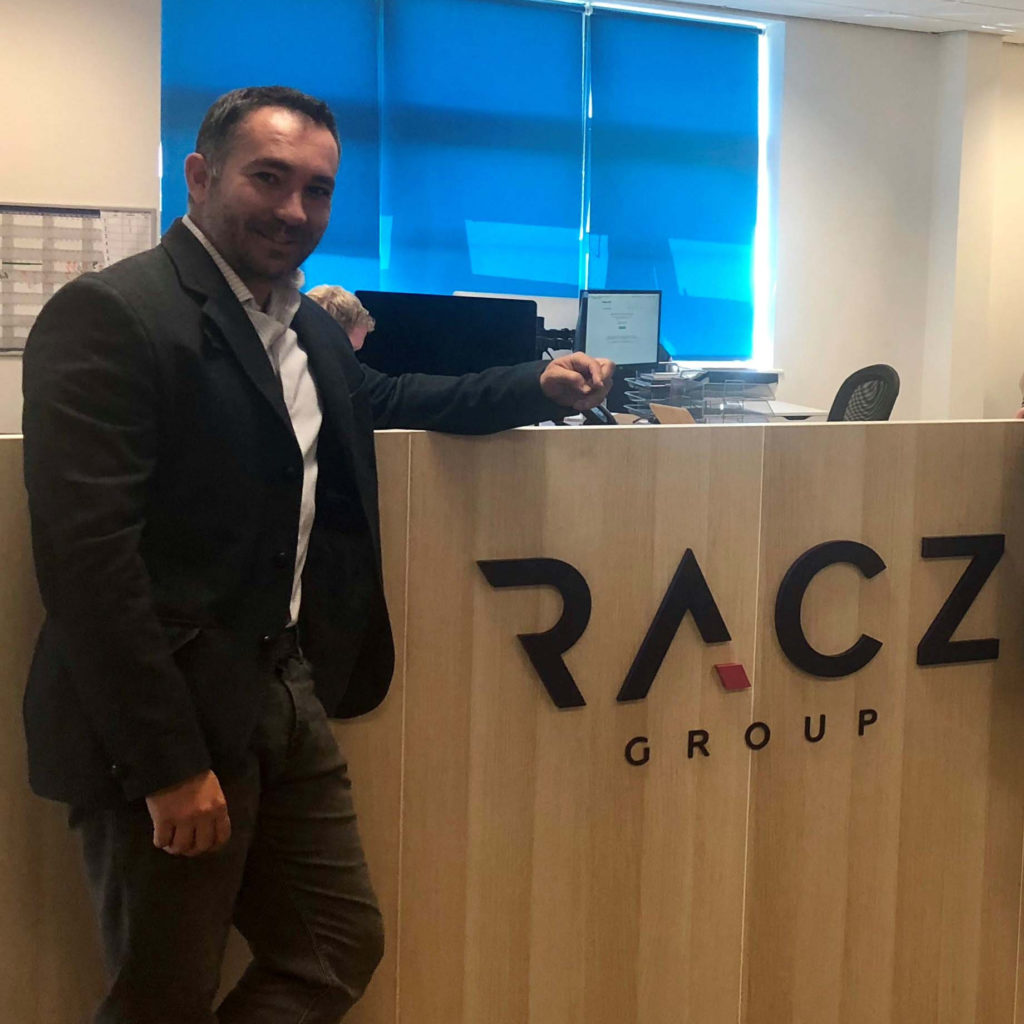 Fast Growing Franchise Group Chooses Wynyard Business Park for New HQ Office
FAST GROWING FRANCHISE GROUP CHOOSES
WYNYARD BUSINESS PARK FOR NEW HQ OFFICE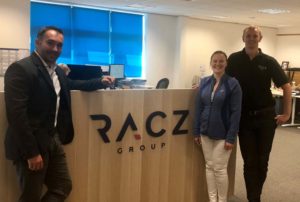 One of the UK's largest owners of franchised businesses has chosen Wynyard Business Park, widely regarded as one of the most prestigious office developments in the Tees Valley, as the location for its new headquarters.
Acting on behalf of Northumberland Estates, Dodds Brown and Knight Frank let 3,370 sq ft of high specification office space in Unit 10 Evolution at Wynyard Business Park, Stockton-on-Tees, TS22 5TB, to Racz Group Limited on a new two year lease.
Wynyard Business Park is located close to the junction of the A19 with the A689, just north of Billingham, and is a hub for professional and engineering services companies. It offers high specification, grade A, office buildings and suites ranging in size from 1,000 sq ft to 20,000 sq ft, with smaller office suites available in Wynyard Park's Business Centre, as well as development plots.
Racz Group Limited owns 21 Domino's franchises, 13 Costa Coffee shops, nine Anytime Fitness gym franchises and three Tees restaurants, and is an investor in Middlesbrough digital firms Viral Effect and Eighty8Design. It employs nearly 1,000 people, and has an annual turnover in excess of £30 million. Its vision is to become the largest company based in the North East of England by turnover and number of team members, primarily by acquiring more franchises.
It has moved its headquarters from Hartlepool to Wynyard Business Park where 35 senior staff will be based. Business owner Mike Racz says: "We are growing quickly and needed new office accommodation. The high specification office space and the landscaped environment, coupled with the location almost adjacent to the A19, allowing us quick access to our team members at franchises across the North of England, make Wynyard Business Park the perfect location to grow our business further."
Richard Wilson, Senior Associate Partner at Teesside independent commercial property consultants Dodds Brown says: "On-going investment in office space, landscaped environment and on-site facilities such as retail units, a pub/restaurant and hotel by Northumberland Estates will ensure we see many more office occupiers heading to Wynyard Business Park."
Rebecca Maddison, Associate at Knight Frank, adds: "The 'Wynyard Lifestyle' in the shape of first class on-site facilities, such as a café, nursery, gym, and dental practice, along with the business park's proximity to the sought after executive housing at Wynyard Park, to leisure facilities at Wynyard Hall Hotel and to top schools, also really enhances the attractiveness of Wynyard Business Park to new tenants."
More than 65 business, employing more than 2,000 people, are presently located at Wynyard Business Park. Each office comes with plentiful car parking and offers stand-alone and multi-occupied accommodation. Current tenants include Baldwins Accountancy Group, TBI Solicitors, Balfour Beatty, Wood Group, Highfield Environmental, Balfour Beatty Kilpatrick, Nortech Group and Conoco Phillips.
Further information about Racz Group is available from www.raczgroup.co.uk. Further information is available from Patrick Matheson or Rebecca Maddison at Knight Frank on tel. 0191 221 2211, email patrick.matheson@knightfrank.com, rebecca.maddison@knightfrank.com or from Richard Wilson at Dodds Brown on tel. 01642 244130, email r.wilson@doddsbrown.co.uk or via Wynyard Business Park's website at www.wynyardbusinesspark.com.
Picture caption: (l-r) Mike Racz with COO Laura Tarran, and Operations Manager Stephen Winspear in the reception of the new Racz Group office at Wynyard Business Park.
Service Unavailable
The server is temporarily unable to service your request due to maintenance downtime or capacity problems. Please try again later.
Additionally, a 503 Service Unavailable error was encountered while trying to use an ErrorDocument to handle the request.