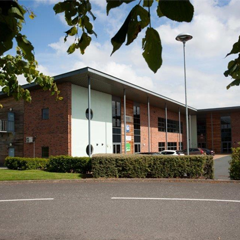 Fastest Growing Water Supplier Doubles Office Space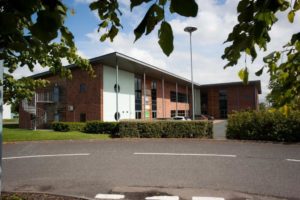 FASTEST GROWING WATER SUPPLIER DOUBLES OFFICE SPACE
AT WYNYARD BUSINESS PARK
One of the UK's fastest growing water suppliers has doubled its office space at Wynyard Business Park, widely regarded as one of the most prestigious office developments in the Tees Valley, just one year after moving in.
Northumberland Estates has let a further 1,650 sq ft of high specification office space in Unit 4 of the Business Village at Wynyard Business Park, Stockton-on-Tees, TS22 5TB, to Everflow which agreed a new five year lease on its total of 3,300 sq ft of office space, at quoting rent of £13.50 psf.
Wynyard Business Park is located close to the junction of the A19 with the A689, just north of Billingham, and is a hub for professional and engineering services companies. It offers high specification, grade A, office buildings and suites ranging in size from 1,000 sq ft to 20,000 sq ft, with smaller office suites available in Wynyard Park's Business Centre, as well as development plots. Planning permission has also been granted for four new retail units, a hotel and a pub/restaurant on the site.
Everflow supplies water to commercial businesses throughout England and Scotland, and is the fastest growing water supplier to UK SME businesses, saving SME customers an average of £536 on their annual water and waste bills. It combines a strong service ethos with charitable giving, and has commissioned 27 new water wells to provide clean and safe drinking water in Africa.
The company was established three years ago to take advantage of the deregulation of the business water market in England and Scotland, allowing businesses to switch suppliers, and has grown quickly, resulting in its need for more office space.
Anthony Cape, Asset Manager at Northumberland Estates, says: "Everflow's expansion is a further vote of confidence in the business park. With new executive housing nearby and planned retail and leisure developments on site, there really is no better place to base a business in the Tees Valley.
"The 'Wynyard Lifestyle' in the shape of first class on-site facilities, such as a café, nursery, gym, and dental practice, along with the business park's proximity to leisure facilities at Wynyard Hall Hotel and to top schools, also really enhances the attractiveness of Wynyard Business Park as a business location. Wynyard Business Park's position at the junction of the A19 and A689, facilitates easy access to the whole of the North East and beyond, making it ideal for a regional office."
More than 65 business, employing more than 2,000 people, are presently located at Wynyard Business Park. Each office comes with plentiful car parking and offers stand-alone and multi-occupied accommodation. Current tenants include Baldwins Accountancy Group, TBI Solicitors, Balfour Beatty, Wood Group, Highfield Environmental, Balfour Beatty Kilpatrick, Nortech Group and Conoco Phillips.
Further information about Everflow is available from www.everflowwater.com. Further information about the office accommodation at Wynyard Business Park is available from Patrick Matheson or Rebecca Maddison at Knight Frank on tel. 0191 221 2211, email patrick.matheson@knightfrank.com or rebecca.maddison@knightfrank.com or from Richard Wilson or Stephen Brown at Dodds Brown on tel. 01642 244130, email r.wilson@doddsbrown.co.uk or s.brown@doddsbrown.co.uk or via Wynyard Business Park's website at www.wynyardbusinesspark.com.
Picture caption: Wynyard Business Park Business Village.
For further information, contact Jonathan Reay, Reay Public Relations Tel: 01325 526530 or 0788 4433 475. Email: jonathan@reaypr.com